8 tags
7 tags
6 tags
7 tags
11 tags
I reached my goal...
I had made a goal at the beginning of 2012 to do my nails at least once a week, or to at least make it to 52 designs by the new year. And I did it.  My new years design was my 52nd design of 2012 and I will be continuing to do my nails throughout 2013 but maybe not as often, because my nails have been breaking a lot and I never have time anymore. So it may be more of just one accent nail instead...
8 tags
11 tags
8 tags
8 tags
8 tags
13 tags
7 tags
12 tags
11 tags
3 tags
9 tags
Breast Cancer Awareness look coming soon
8 tags
3 tags
12 tags
10 tags
New nails coming today...Hercules themed.
10 tags
3 tags
So sorry...
that it's been forever since I've posted. I've been working and hanging out with family and friends and just haven't had time to do my nails. But I've had my natural nails breathing for the past 3 days, all bare, waiting oh so patiently for me to fix them all pretty. So Cinderella was next on my list but I'm skipping her for now. I'm doing Beauty and the...
12 tags
It's gonna be a late night mani-pedi...
I have to redo my toe nails real quick and then I'm going to start on my new Disney line of designs. :D I'm super excited but it's gonna be super late, so I prob won't post the pics until tomorrow, when more people are online to actually see them. First up is Snow White!!
3 tags
I got an awesome idea from one of my tumblr...
josyrosado: Disney Princess themed nail art. :D I've already done Princess Jasmine, and Ariel. So my next nail designs are all going to be focused on a different Disney princess, since I've been quickly running out of ideas to do on my nails. But I also have to have a lot of time to do these designs, meaning I have to do them on my days off from work or as soon as I get home from work, after...
10 tags
About to do my nails again...
after only two days. I said that last design wasn't going to last long. I just couldn't stand it anymore. It was really annoying. I'm gonna do something simple tonight, since it's already late and I have to work in the morning. I just don't know what colors to use yet. I'll ask one of my friends. lol. I hope you like my next one. :D
9 tags
Oooh this color is pretty...
I found out that there was a color called unicorn and I love unicorns so I went to 3 Walgreens before I finally found it. It's from Sinful Colors and it's a pale yellow color but the only downfall with it is that it's taking a while to dry. I went to test the dryness and my nails stuck so I had to fix them, ugh, so I have to wait even longer now.  But it's still a pretty...
8 tags
New nails tomorrow because my Olympic themed nails...
11 tags
1 tag
Thinking of redoing my nails...
later tonight. My thumb nail broke some more while at work today, so now it's all gone and my hands are terribly dry because of work. :( But I kinda wanna do an Olympics themed design, something kinda simple. So I may do that whenever I get home later on. 
8 tags
Ugh, I need to redo my nails again...
I went bowling on Sunday night with this amazing guy, but I of course ended up breaking my thumb nail, like always. So now that nail is all messed up and I'm just not liking the design anymore. I haven't gotten that many compliments like I usually do so I'll be changing it up maybe tomorrow when I get off of work since I have no plans. :(
13 tags
5 tags
2 tags
I'll be doing my nails tonight!!
I close today at my job, but we close at 6. I should be home by 7, and be able to start doing my nails at around 8. If I don't post the pics tonight, they'll be posted by tomorrow since I'm off tomorrow. Yay, my first day off. I'm so tired and I don't even know what to wear to work today. But that is all, you guys will like my new design, that is if it comes out the...
2 tags
:( I'm losing followers, why??
I'm sorry if I'm not posting enough. Just letting you know that I have a job now and am looking for a second job, so I'll be working a lot. I actually had 2 jobs and just quit one of them this afternoon after only 3 days, it was that bad, but anyways, I will be doing my nails every week still, as long as I have time to do them, in between working.  Please tell me, what more...
8 tags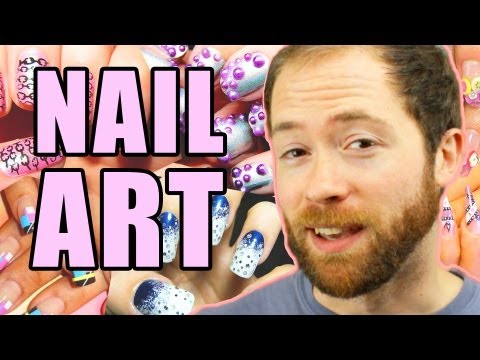 3 tags
12 tags
9 tags
7 tags